Regular price
€ 39.00 EUR
Regular price
Sale price
€ 39.00 EUR
Unit price
per
Sale
Sold out
Desarrollado y diseñado por ACD RACING PARTS. Presentamos un manillar de nueva generación utilizando la última tecnología y material aeronáutico, The Swingbar.
El Swingbar combina una resistencia extrema, gracias al aluminio aeronáutico de alta resistencia con el que está construido, con el control y estabilidad que proporciona el
Distribución uniforme del peso en toda su estructura, minimizando el riesgo de balanceo.
No sólo permite reparaciones rápidas y sencillas en caso de daños sin tener que comprar un manillar nuevo, sino que la posición de conducción se puede personalizar al gusto de cada ciclista simplemente reemplazando las piezas de conexión.
Finalmente, a pesar de su alta resistencia, la SWINGBAR reduce significativamente el Arm Pump gracias a sus amortiguadores.
Ventajas:
Estable y resistente
Reduce la bomba del brazo
Minimiza el Shimmy
Posición personalizable
Reparación rápida y económica
Compatibilidad:
Frequently Asked Questions

How much are the shipping costs?
Shipping costs within the European Union and the United States are free of charge. Please contact us for all other countries.
How long will it take for the Swingbar to arrive?
Deliveries will be made from October 3rd. From 48 to 72 hours for European Union countries and 10 working days for the United States.
What is the return policy?
Return of the product will be only accepted in case of abnormal functioning of the product. Cancelations will be available till November 21st.
When will I be charged for the rest of the total amount of the product?
The rest of the total amount will be charged on October 3rd when shipments begin.
How long does the presale last?
The presale will be open till 10th of November or end of stock.
Does my handlebar come already assembled?
It comes unassembled but with the rubbers glued to the outer tubes.
Share
View full details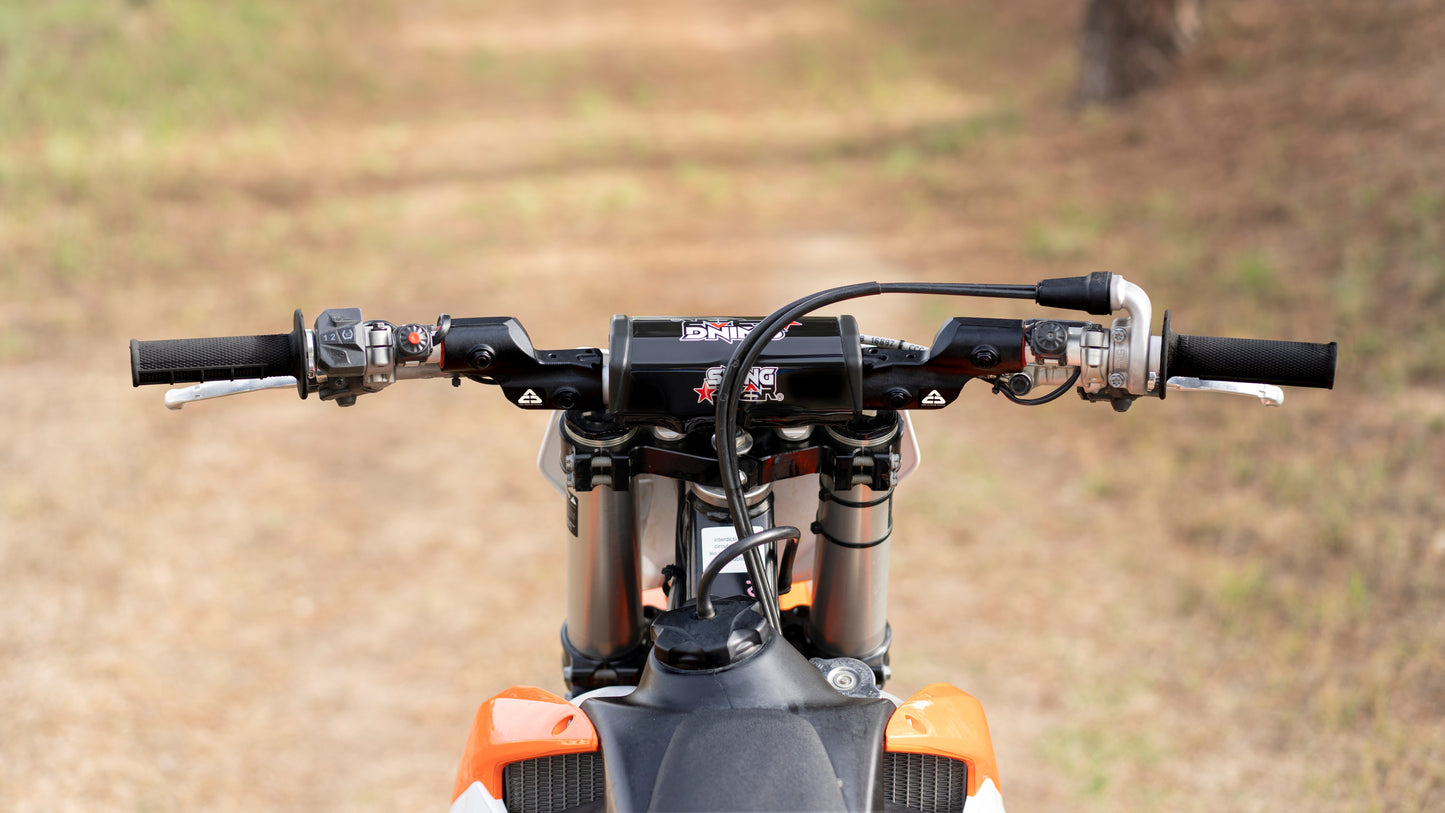 press reviews about swingbar: